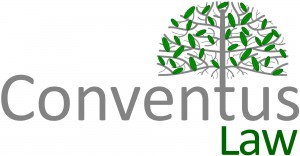 About Conventus Law
Conventus is the Latin word for assembly and we chose the tree in our logo to represent knowledge. Putting this together, Conventus Law simply assembles legal knowledge to serve the legal community.
Our Vision
Conventus Law is a legal media platform where we value quality and integrity over profit. Conventus Law is all about adding value to the legal business community by breaking down the barriers of communication between legal practitioners across the Asia Pacific. We want to make it easier for the legal community doing business in the region by saving them time and effort when they need to make the right legal connections.
Our Methodology
To ensure our members have access to the very best connections, Conventus Law only works with the very best law firms in their jurisdictions and practice areas. We work on an invitation only policy, we do not work with law firms that are not considered amongst the best in their jurisdiction or practice areas.
We do not rate or rank law firms. There are plenty of other products in the market that do this. All the firms mentioned on our site are already highly recognised by the in-house sector and industry standards.
We do not sell any advertising and only work with selected service providers. We want to create a business environment with no peripheral distractions. We only offer our banner spaces to our supported charities and non profit organisations.
We will not provide any sensitive information such as contact details to third parties.
We will share any information which may be useful to our members. We do not "ring fence" our information and restrict our members to our platform. Our policy is to provide our members with practical and relevant information even if it means directing readers to other legal media websites.
We believe each member has different needs and at any given time. We reject the "one size fits all" approach. Each member will receive a tailored made service.
​What We Do
Conventus Law runs on a membership model.
Types of membership:
Individual Professional Membership
Law Firm Optimal Membership
Law Firm Supporting Membership
Law Firm Standard Membership
Law Firm Full Membership
Law Firm Premium Membership
Membership Benefits*
Access to the Conventus Law referral network.
Full use of our In-House Knowledge Sharing Services.
Invitation to host and attend Conventus Law roundtables and other seminars
Exclusive invitation to Conventus Law networking events.
Receive special privileges and/or discounts from our business services partners.
Receive 2 members' emails per month.
*Different types of membership have different benefits. For more information, please email us info@conventuslaw.com
If you want to find out more about us, please do not hesitate to contact us.

Conventus Publishing (Asia) Limited
Unit A, Level 10,
Casey Building,
38 Lok Ku Road,
Sheung Wan,
Hong Kong.

Key Contacts:

Stephen Lai – Managing Director
stephen.lai@conventuslaw.com

Douglas Allen – Head of Business Development
douglas.allen@conventuslaw.com

Scherzade Westwood – Reporter
editor@conventuslaw.com